This Week at Immaculate Heart of Mary – Christmas 2017
Christmas, Latin Mass, Bishop Barron? So much cool – only one newsletter
Can you believe we are about to hit the Fourth Sunday of Advent and Christmas?
There were also some big announcements made at mass this weekend, so let's cover the stuff you need to know:
Christmas Schedule

Latin Mass Begins Saturday, December 23rd

Bishop Robert Barron – February 6th

Olivewood Handicrafts at Mass this Weekend

EXALT – January 10th
---
Christmas Schedule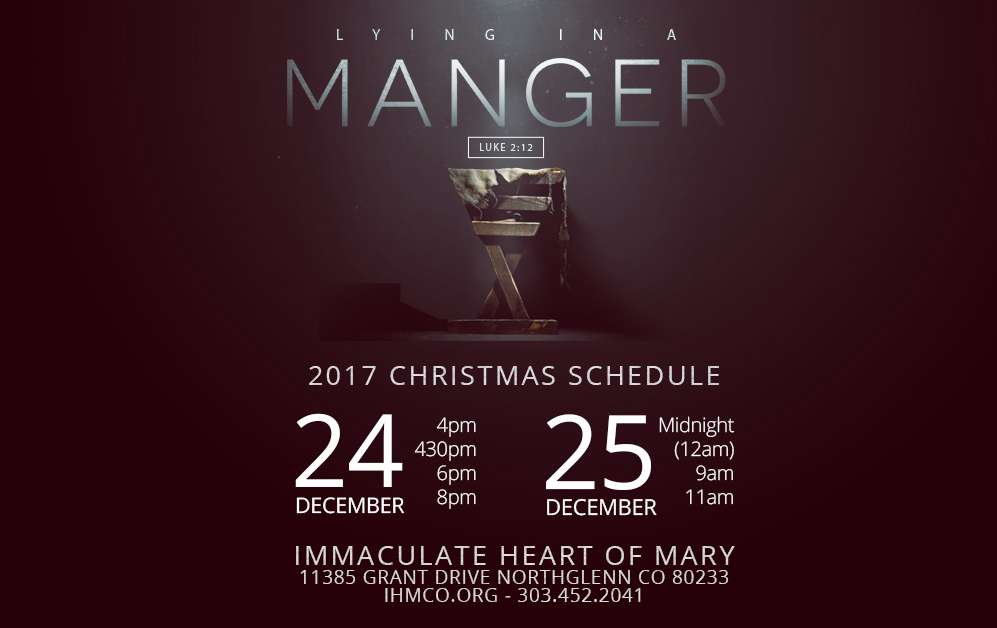 We're excited, and hope that you're excited to celebrate Christmas at Immaculate Heart of Mary. We've covered this before, but here are the details.
Since Christmas falls on a Monday, that may leave some confusion.
Sunday is the Fourth Sunday of Advent, so we have our Sunday obligation, and then our Christmas obligation.
Here's how to get your Fourth Sunday of Advent obligation:
Saturday:
Sunday
For your Christmas obligation, you need to attend mass on or after 4pm on Sunday. Here are our Christmas Eve and Christmas Day mass times:
Sunday (Christmas Eve):
Monday (Christmas Day):
We look forward to seeing you there, and please invite your friends and loved ones to join!
---
Latin Mass at Immaculate Heart of Mary
Begins Saturday, December 23rd – 830am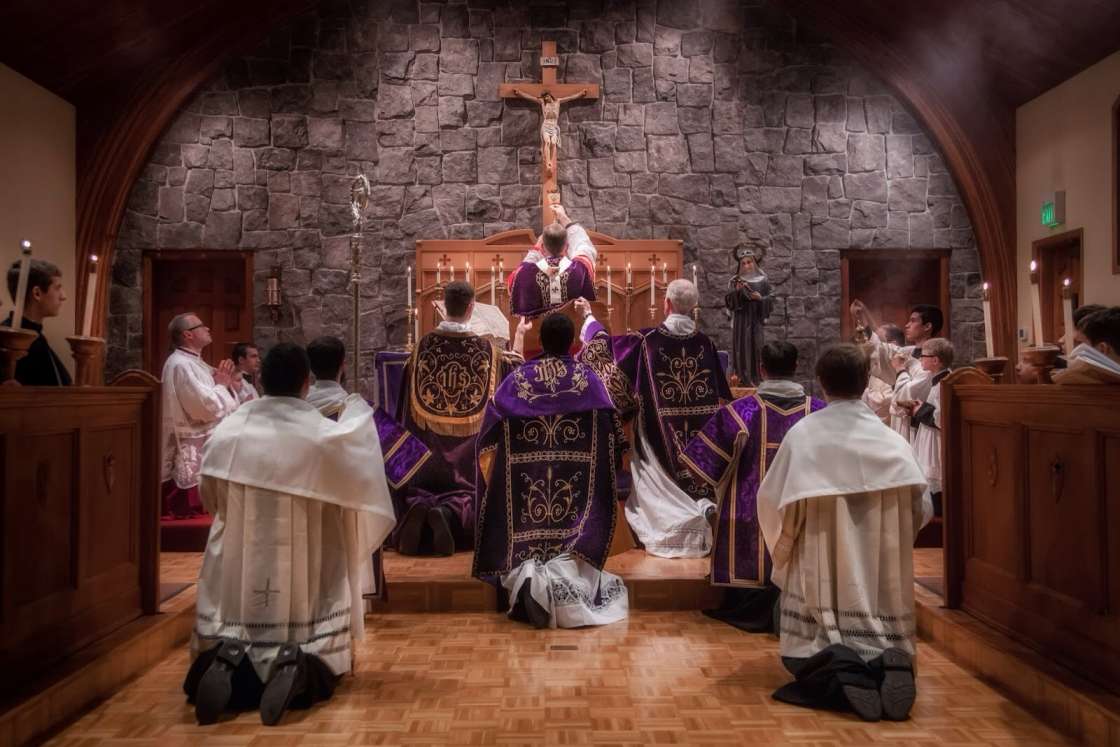 We will begin offering the Latin Mass (Extraordinary Form) beginning this Saturday, December 23rd 8:30 am.
Mass booklets will be provided for you to use to follow the Liturgy, and Father will give some details preceding the Mass.
The Latin Mass will be scheduled for every Saturday morning. We're excited to begin this, and encourage you to invite a friend.
---
Saint John Paul II Lecture Series at Immaculate Heart of Mary
Bishop Robert Barron – February 06, 2018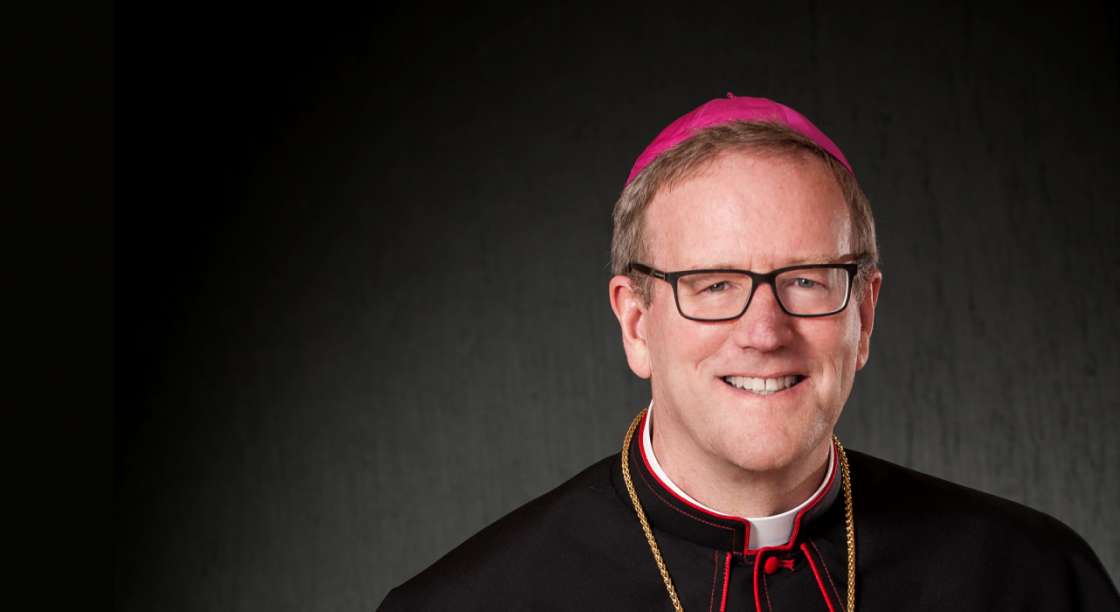 You may have heard this weekend at mass, but there was an announcement that some guy (kind of a big deal) named Bishop Robert Barron will be speaking at Immaculate Heart of Mary. The date is February 6th, 2018.
You've probably noticed that we've gone through two learning series with him on Flocknote over the past few months, which is a great way to cue this up.
Registration is not open yet, but keep your eyes open. We'll post updates as they come, and visit the Archdiocese site for more: 
https://archden.org/lecture/
---
Olivewood Handicrafts for Sale at Mass
Dec 23th & 24th after all Masses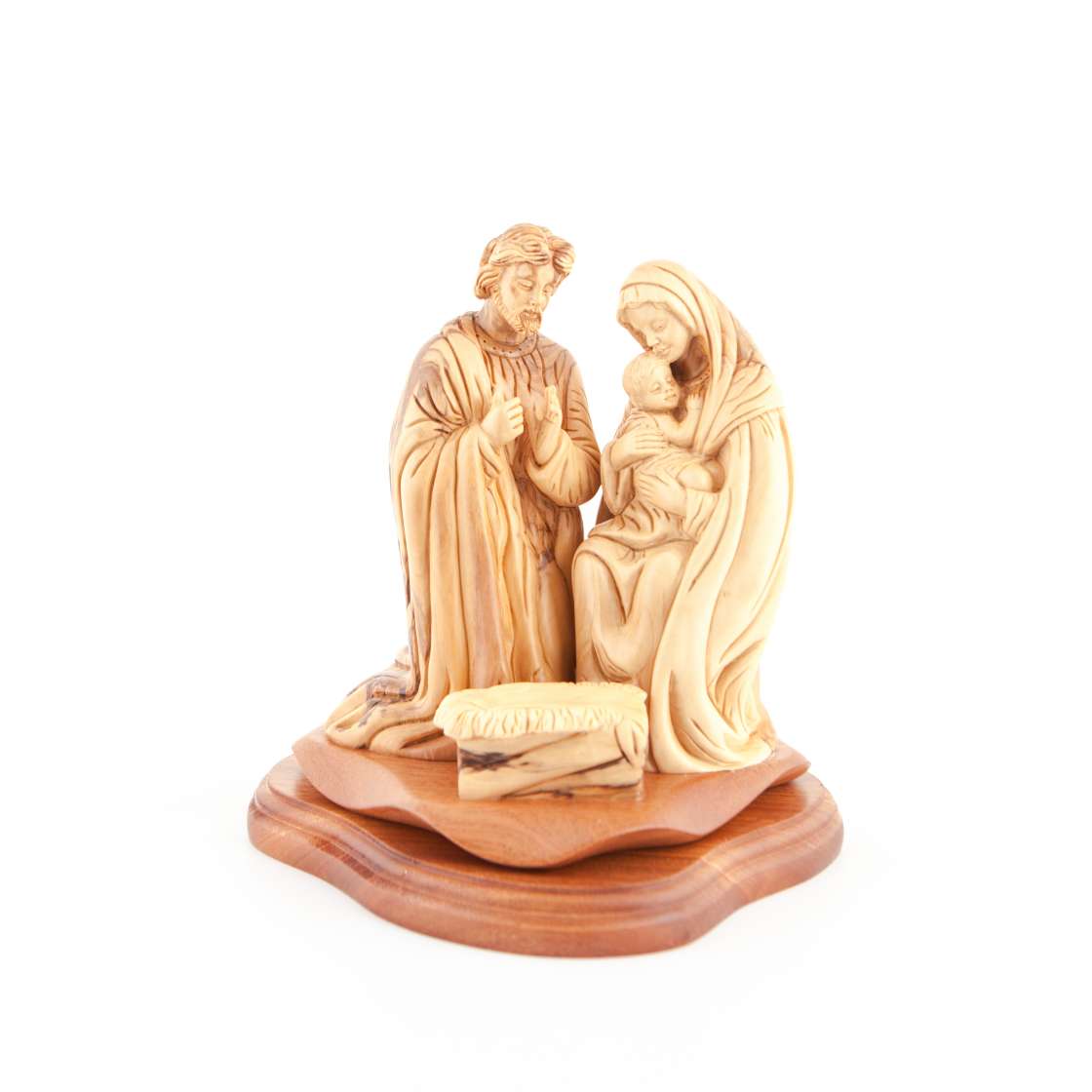 Nativity Sets – Creches – Rosaries – Statuettes – Christmas Ornaments – Home, Office and Church Décor
From Bethlehem in the Holy Land, The Bannoura family of Bethlehem Handicrafts imports products from the Christian community of Bethlehem.  They are pleased to share their family story and trade to all those who will be present after all masses.
As Joseph taught Christ the trade of carpentry in Nazareth, the Bannoura family passed the trade of olive wood artisanship from generation to generation until the present. They take great pride in this distinct and traditional craft, which is one of the principal sources of income for the small but resilient Christian community.
Each item for sale is handcrafted from olive wood with care and precision.  Any number of items ranging from Nativity sets to Christmas ornaments will make ideal Christmas gifts for family, friends and coworkers.  Other items such as statuettes and rosary beads will make for excellent Baptismal, First Communion and Confirmation gifts throughout the year.
For more information and to view available products, please visit www.bethlehemhandicrafts.com.
---
EXALT – January 10, 2018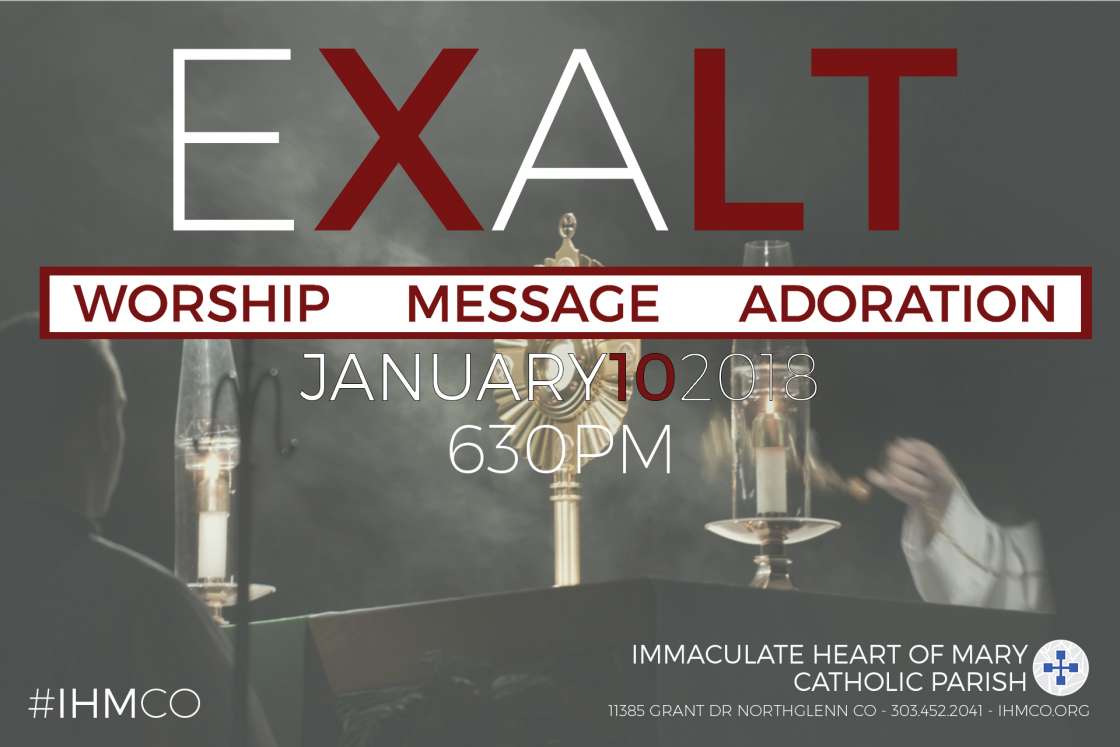 Please join us for our next EXALT at Immaculate Heart of Mary on January 10th at 630pm.
If you haven't attended EXALT yet, please make this your first. EXALT is a great night of worship, the Word and Adoration.
Invite a friend!